AntiBac Spray
Product Details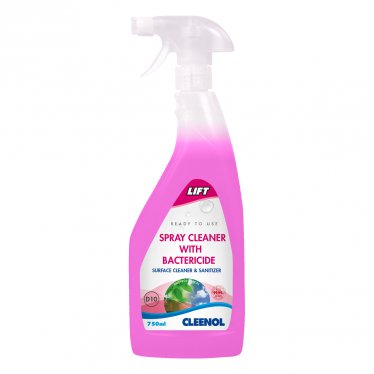 Other Images
Files
SKU: IMP1720
A liquid cleaner with a powerful bactericide for use in one stage cleaning and sanitizing. An effective hard surface cleaner capable of removing a wide variety of ingrained and greasy soiling. Contains no perfumes so is non-tainting and therefore food safe, making it ideal for cleaning of food preparation areas and areas involved in the processing of meats, cream and other foods that may carry high risk of bactericidal contamination. May be used to clean and disinfect all hard surfaces including refrigerators, freezers, cold displays, salad bars, microwaves, stainless steel surfaces, canopies and chopping boards. Anti-microbial activity: effective against both gram negative and gram positive bacteria. Tested under BSEN1276 and found to kill 99.99% of germs within 30 seconds Effective against Pseudomonas aeruginosa, Staphylococcus aureus, Enterococcus hirae and Escherichia Coli. 5L refill pack available for maximum economy.
Get Started
Getting set up with BCS is easy. Just email us at info@bcs.supplies and we'll do all the heavy lifting for you. Start benefitting from better service, faster deliveries and lower prices now!
BCS
35A Vale Road
Brighton
BN41 1GD
Company Details
Brighton Catering Supplies Ltd
Registered in England No: 07753647
VAT Registered No: 121156656
Pricing
We beat most competitor pricing. All you have to do is give us a specification and approximate volumes.
Payment Options
We can set up a credit account for you fast, and you can pay by Direct Debit, Cards or Bank Transfers; the choice is yours
Delivery
Free Delivery, Same/Next day throughout London, Surrey & Kent. Just get in touch to find out your route.
Products
If we don't have something you need, we'll find it and set it up for you for your regular deliveries.