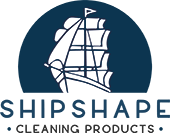 Our Mission
The Right Cleaning Products, for the Right Job, at the Right Price, with the BEST Service
About Ship Shape
Ship Shape provides wholesale Cleaning Products, 5 days a week to London, Surrey and Kent
Ship-Shape Products Ltd was founded in 1994 by the late Neville King and his eldest son Geoff. Neville started in the cleaning industry aged 19 as a window cleaner and grew his skills and knowledge from there on. Geoff, who grew up learning the industry from his father, was supported in the business by his wife Jane and daughter Emma before retiring in 2019.
The Ship Shape team were welcomed into the BCS family and together we have integrated over 25 years of cleaning experience into our company to share with out clients.
A family run business offering safe and practical advice on how to use our products and keep your organisation or work place looking Ship-Shape!
Get Started
Getting set up with Ship Shape is easy. Just email us at info@ssp.direct and we'll do all the heavy lifting for you. Start benefitting from better service, faster deliveries and lower prices now!
Pricing
We beat most competitor pricing. All you have to do is give us a specification and approximate volumes.
Payments
We can set up a credit account for you fast, and you can pay by Direct Debit, Cards or Bank Transfers; the choice is yours
Delivery
Free Delivery, Same/Next day throughout Sussex and London. Just get in touch to find out your route.
Products
If we don't have something you need, we'll find it and set it up for you for your regular deliveries.