Platter Dishes
Product Details

Other Images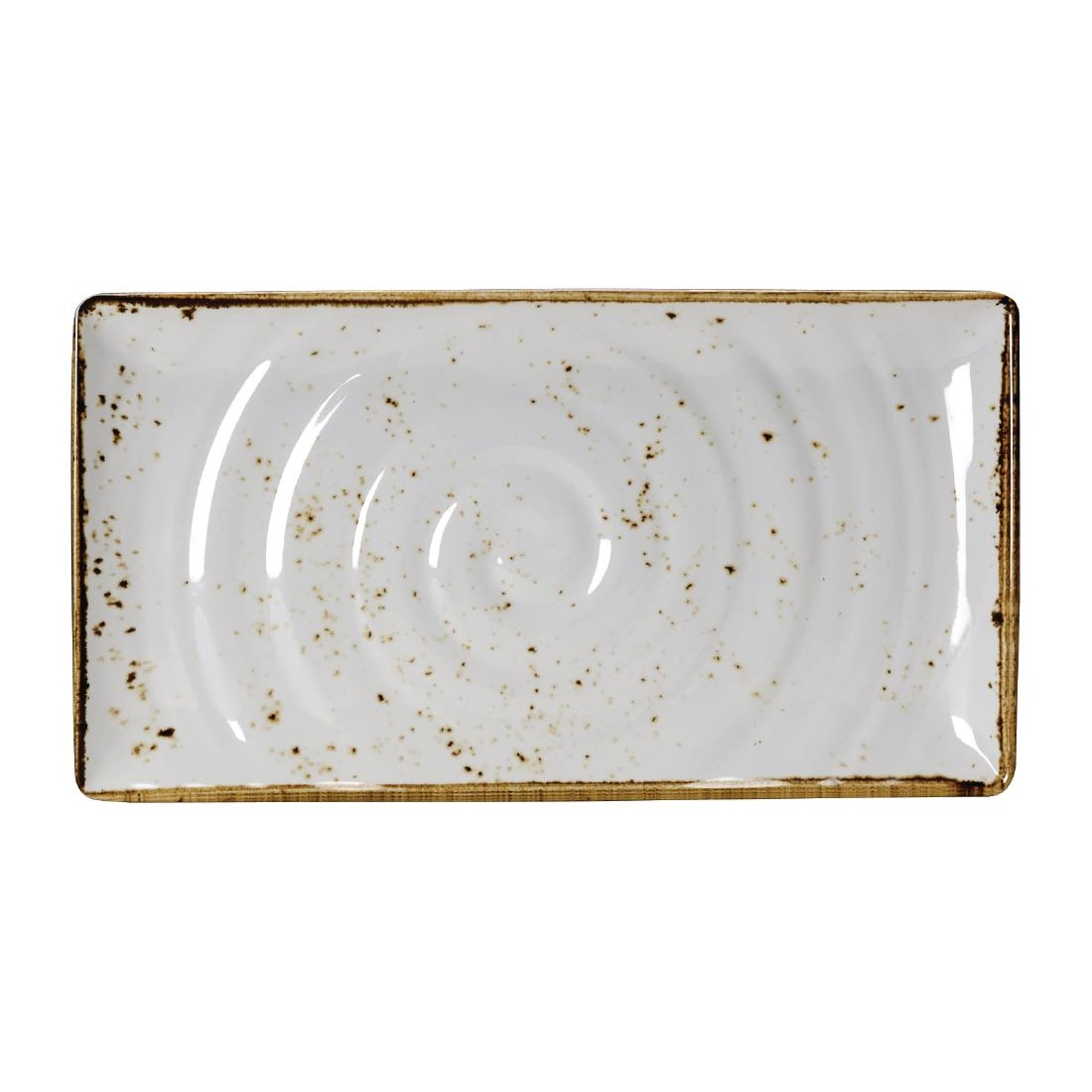 SKU: TA723
Emphasise the natural goodness of your seasonal platters, canapés and buffet favourites, using these GN 1/3 white Steelite Craft Melamine rectangular platters. With a speckled glaze-effect finish and sleek white colourwash, these platters offer a delightful artisan appearance, perfectly complementing the rustic nature of your organic food displays. Built from high quality melamine, the platters are incredibly hardwearing and resistant to chipping and staining, guaranteeing longevity in any indoor or outdoor buffet environment. The melamine construction also means the platter is dishwasher safe, making cleaning quick and easy.

Designed for use with the Steelite Craft Gastronorm Cover VV467.
Product features
Dimensions 325(W) x 176(D)mm
Material Melamine
Supplier Model Number 68A416EL595
Weight 530g
Colour White
NSF and SGS approved
Dishwasher safe
Made to handle both hot and cold food
Chip resistant
Stain resistant
Subtle texturing
Speckled, glaze-effect finish
Tough melamine construction
Perfect for indoor and outdoor use
For use with the Steelite Craft Gastronorm Cover VV467
Get Started
Getting set up with BCS is easy. Just email us at info@bcs.supplies and we'll do all the heavy lifting for you. Start benefitting from better service, faster deliveries and lower prices now!
BCS
35A Vale Road
Brighton
BN41 1GD
Company Details
Brighton Catering Supplies Ltd
Registered in England No: 07753647
VAT Registered No: 121156656
Pricing
We beat most competitor pricing. All you have to do is give us a specification and approximate volumes.
Payment Options
We can set up a credit account for you fast, and you can pay by Direct Debit, Cards or Bank Transfers; the choice is yours
Delivery
Free Delivery, Same/Next day throughout London, Surrey & Kent. Just get in touch to find out your route.
Products
If we don't have something you need, we'll find it and set it up for you for your regular deliveries.