First Aid Kit, Refill, Catering, 10 Person
Product Details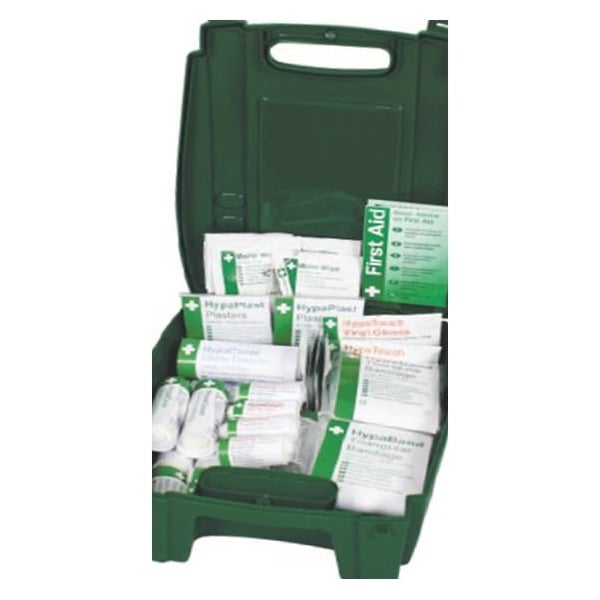 Other Images
SKU: AF235
HSE Compliant Catering First Aid Kit Refill for 10 persons.
Contains: 1 x First Aid Leaflet 20 x Blue Washproof Plasters 2 x Eye Dressings 2 x Triangular Bandages 12 x Safety Pins 6 x First Aid Dressings 12 x 12 cm 2 x First Aid Dressings 18 x 18 cm 6 x Clean Sterile Wipes 3 x Disposable Gloves (Pair)
Get Started
Getting set up with BCS is easy. Just email us at info@bcs.direct and we'll do all the heavy lifting for you. Start benefitting from better service, faster deliveries and lower prices now!
BCS
3 Wellington House
Camden Street
Brighton
BN41 1DU
Company Details
Brighton Catering Supplies Ltd
Registered in England No: 07753647
VAT Registered No: 121156656
Pricing
We beat most competitor pricing. All you have to do is give us a specification and approximate volumes.
Payment Options
We can set up a credit account for you fast, and you can pay by Direct Debit, Cards or Bank Transfers; the choice is yours
Delivery
Free Delivery, Same/Next day throughout London, Surrey & Kent. Just get in touch to find out your route.
Products
If we don't have something you need, we'll find it and set it up for you for your regular deliveries.